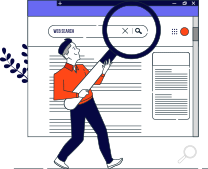 While the concept of local SEO isn't all that new, the methods used to improve local search rankings are constantly changing. Gone are the days when you could outsource your marketing team to your hometown paper and expect to see an increase in sales as a result of their efforts; these days, you need to make sure that your company has a clear strategy in place, as well as the right tools and technology, in order to attract new customers and keep your loyal customers coming back time and time again.
How Local Search Engine Optimisation Can Help Your Business
By now, you know that Google Maps is a powerful platform for local businesses. That's why you work so hard to show up in search results—that business down the street won't be beating down your door if they have your clientele. But what about local search engine optimisation (SEO)? What is it, and how can it help your business? Don't worry—we're going to tell you everything you need to know about it.
How Google Ranks Local Businesses
Google uses local business data (like verified phone numbers and location information) to deliver more relevant search results. Businesses that have a Google My Business listing appear in local search results with their ratings, reviews, photos, and other important information. Customers can see your hours of operation, directions to your store or restaurant, and make reservations on their phones directly from Google Search. They can also click through to call or visit your website.
How to Do Keyword Research for Local Businesses
If you're opening a business in a small town, it's important to reach your potential customers online—and that means knowing how to do local search engine optimisation (SEO). While local SEO sounds like an intimidating term, it just refers to optimising your website and content so that users searching for nearby businesses find you quickly. To learn more about local search engine optimisation,
How to Choose The Right Keywords For Your Website
For many people, keywords mean little more than a bunch of random strings of letters and numbers that appear in SERPs. But what are keywords and why do they matter so much to you? A keyword is a word or phrase used by people to search for products and services on search engines such as Google, Bing and Yahoo!
Managing Reviews and Online Reputation
Even if you have an amazing business with a tremendous product, it is unlikely to succeed without a solid reputation. In today's information age, word of mouth travels at lightning speed, and one bad review can wipe out months of hard work. Your company's reputation lives and dies by its online reviews. Don't be a victim; learn how to manage your online reviews.